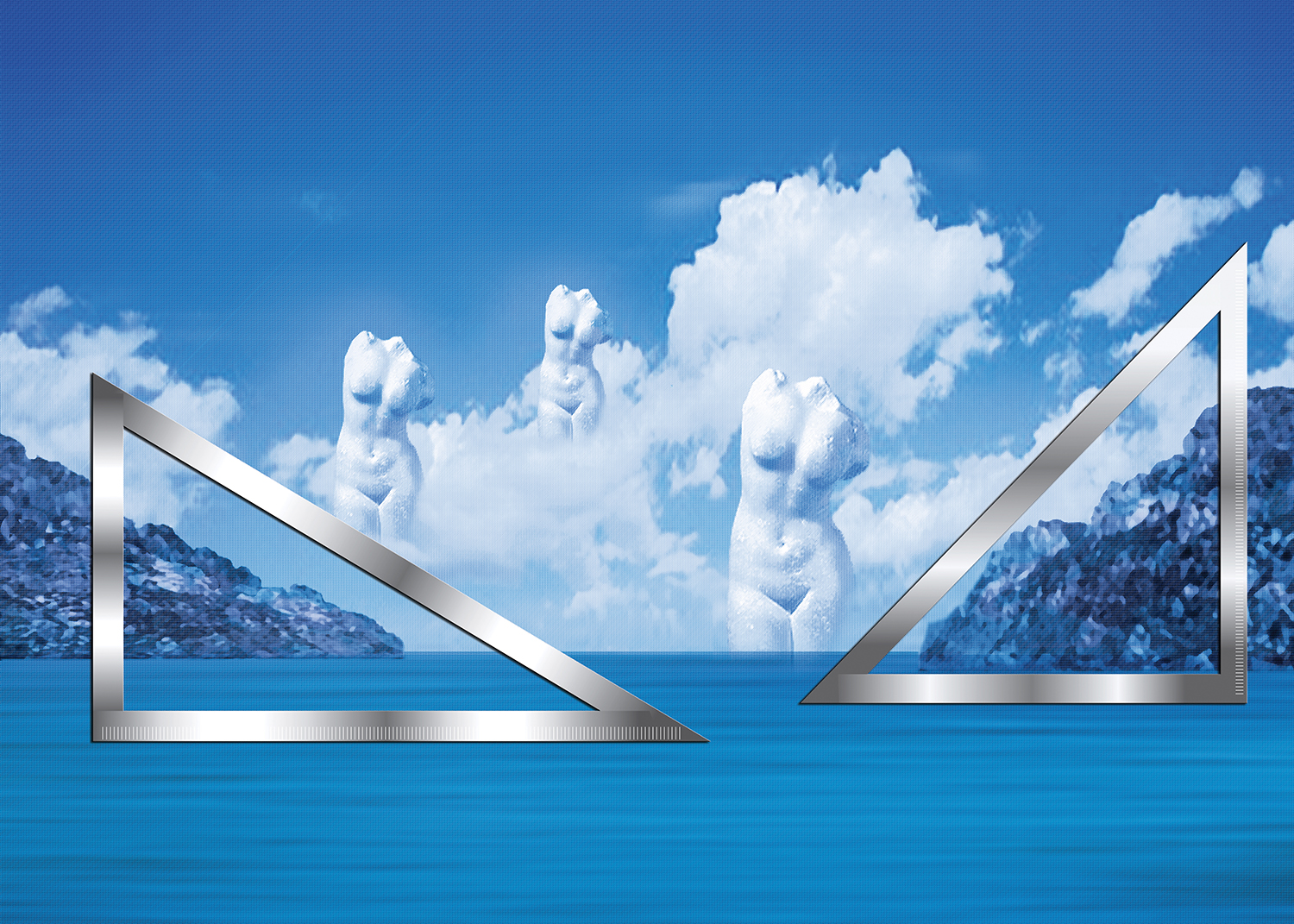 – Roll over image to zoom in –
Platonic landscape in blue. Digital work.
According to Plato's idea of the universe, which is based on mathematical relations, the beauty of geometrical forms is fundamental. In Plato's Timaeus we read that each one of the universes' fundamental elements i.e. air, fire, water and earth, are made up of tiny regular polyhedrons built from certain geometrical forms (like the cube is built from the square). In conclusion, all things in nature are formed by elementary geomet-rical forms.
Two of the most beautiful forms, pointed out by Plato, are those rectangular triangles with corners of 90°, 45°, 45° and 90°, 60°, 30° degrees. They are fundamental in his cosmology.
Many headlands, as seen on numerous Greek coasts, end up in one of the above two triangular forms, creating a common yet beautiful and harmonious landscape.
Keywords: Plato, geometry, triangle, nature, cosmology, Greek, philosophy, Timaeus, mathematics, blue, landscape, beauty, digital.