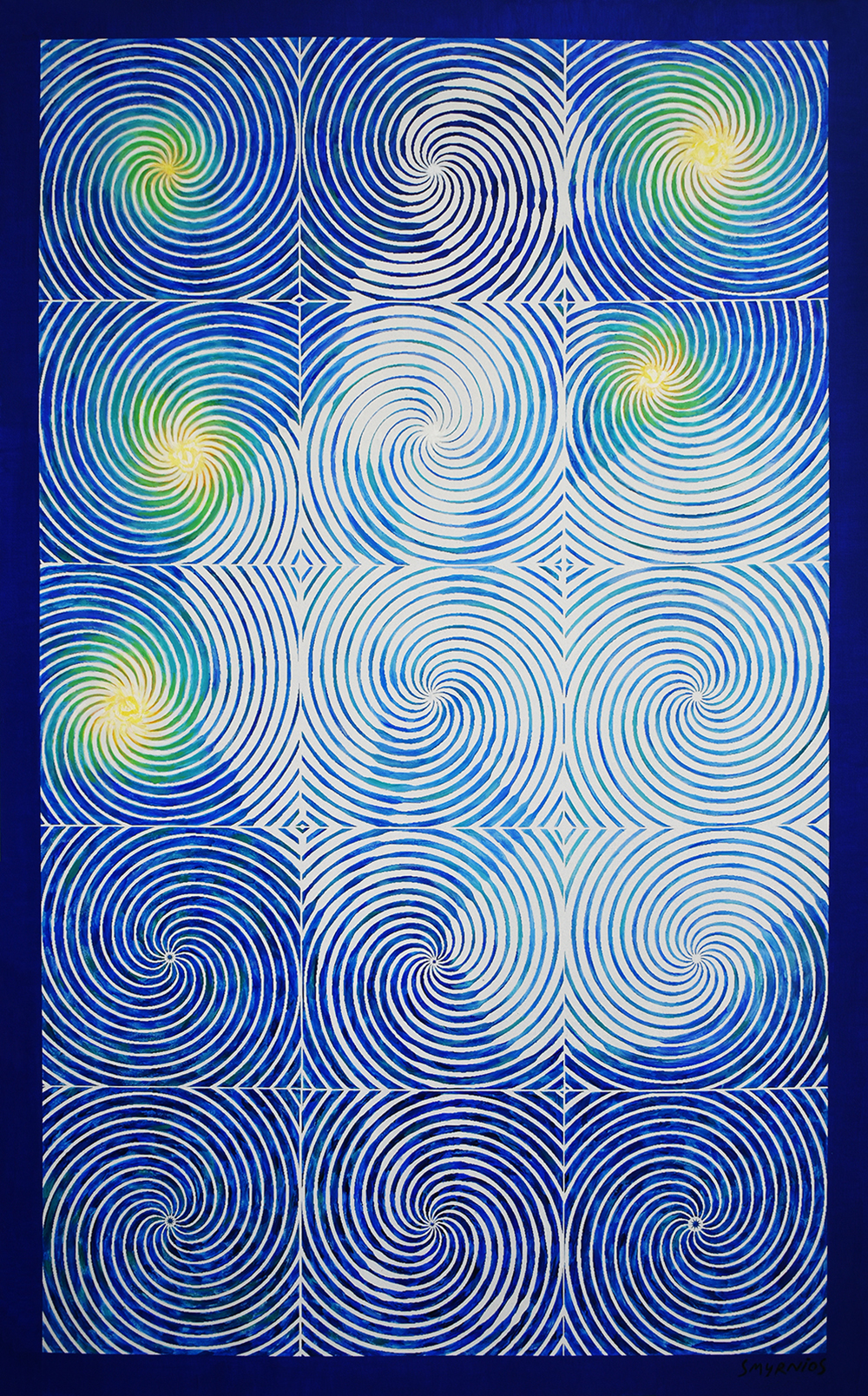 – Roll over image to zoom in –
The Star in a starry night, acrylic on aluminium, 51.5 x 78.5 cm, 2020.
I created this work as an "antidote" to the psychological pressure we all experience because of the coronavirus pandemic, intending to raise my spirits and convey a message of optimism and hope.
I was inspired by Vincent Van Gogh and Marilyn Monroe, two beloved and admired artists who belong to different eras and different artistic fields, but have in common some main features. Although they did not live a happy life, they brought up great beauty to the world.
This painting has a geometric structure consisted of 15 equal squares which add rhythm and harmonious proportions to the composition (5:3= golden ratio). Each of the squares contains a swirl of lines while all these lines together form the iconic image of Marilyn on a starry night background. Thanks to this linear character, the work acquired its unique optical-kinetic style that I want to believe radiates optimism and joy.
Keywords: painting, smyrnios, blue, swirl, yellow, pop art, marilyn, starry night, op art, white dress, optimism