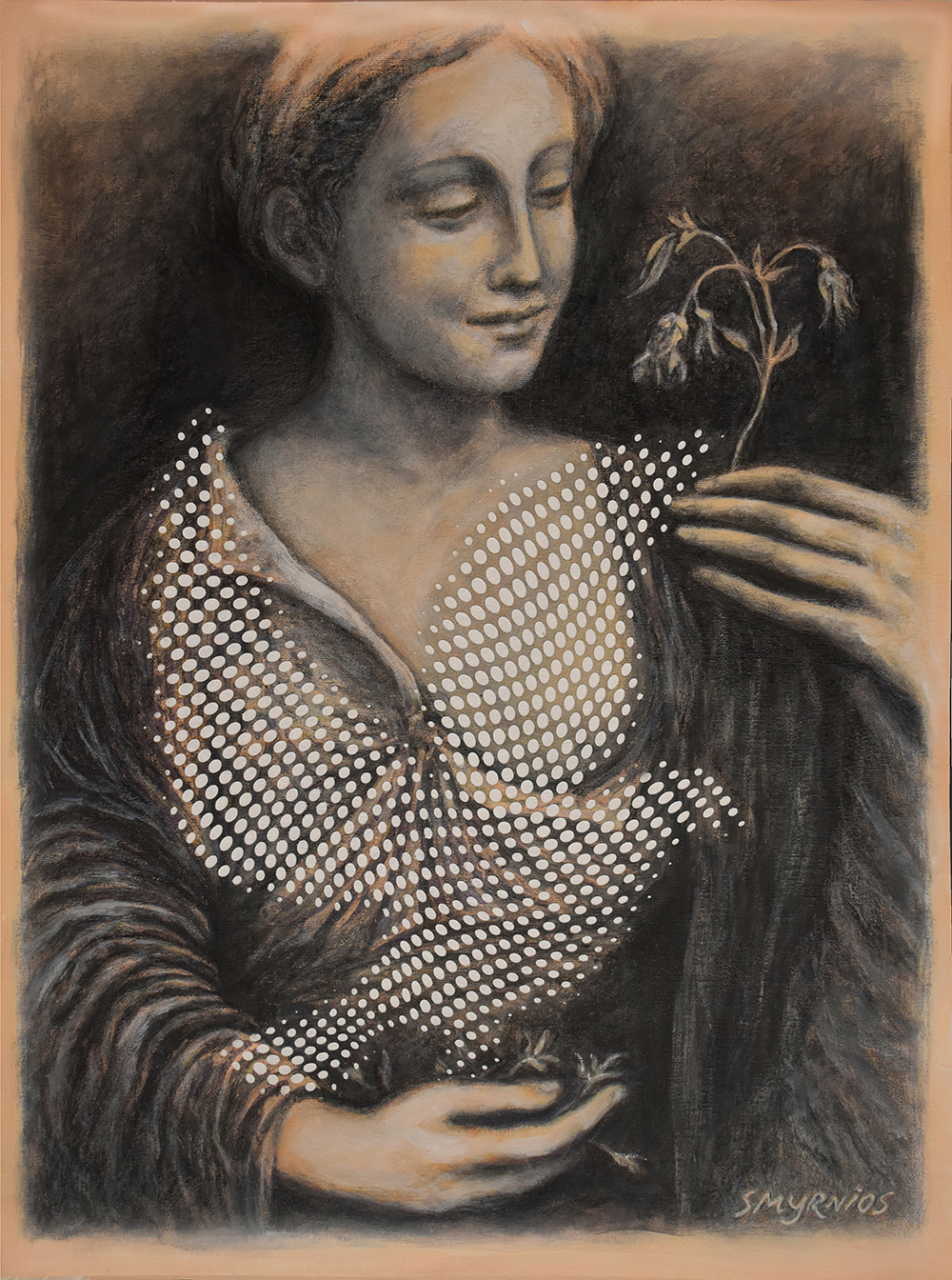 – Roll over image to zoom in –
Unity, acrylic, graphite, watercolor, conte on canvas, 45 x 60 cm, 2018.
Painted freely after Leonardo Da Vinci's "La Columbine", this work attempts to convey the atmosphere of the old masterpiece to the modern era. This was mainly achieved by adding the dotted image of a flying white dove. (I often use optical effects in my art to attract the attention and visual interest of the viewer).
In spite of their different styles and textures, the forms of the dove and woman's body have been united in a well balanced composition, in order to express my vision for a harmonious coexistence of Humans, Plants and Animals.
The use of Da Vinci's masterpiece points to a New Renaissance and the title "Unity" emphasizes the crucial issue of our existence in equilibrium with Plants and Animals. The fact that we are all of the same original genome created a new human awareness which is brought up by this work.
Keywords: la columbine, da vinci, dots, pop art, visual perception, renaissance, unity, equilibrium, plants, dove, flying