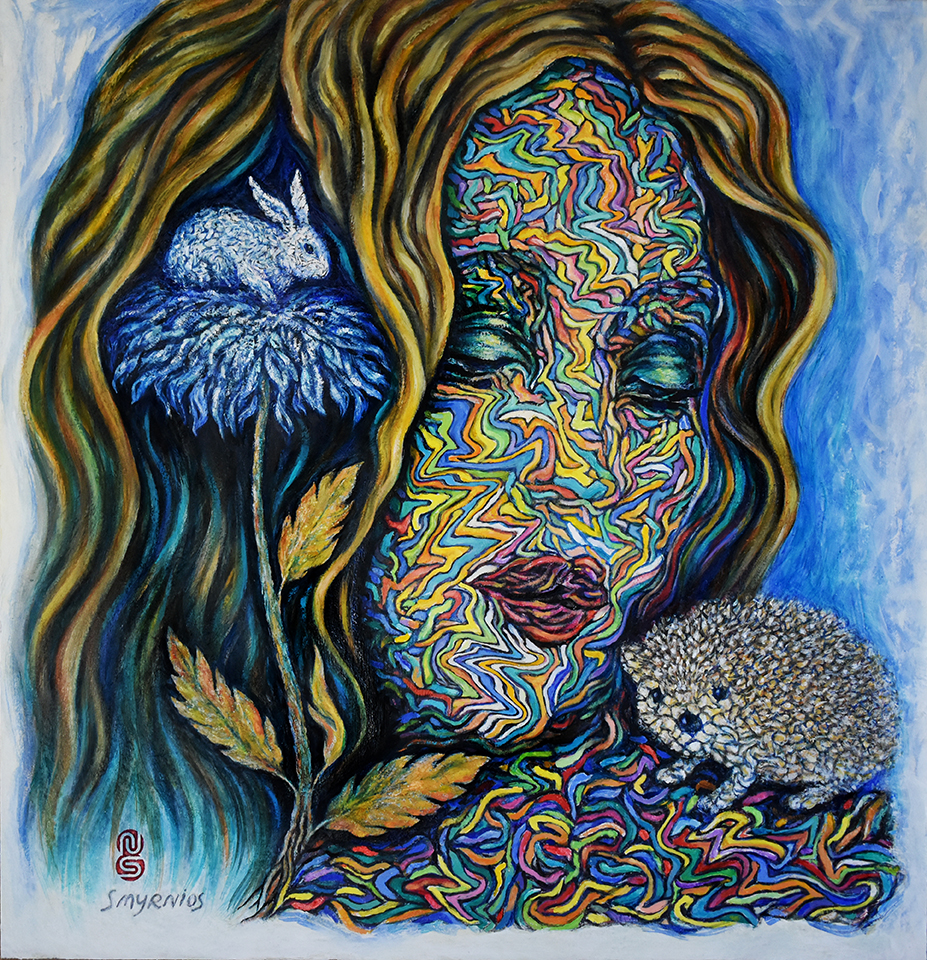 – Roll over image to zoom in –
SurreAlice Natura, oil on canvas, 66.5 x 68.5 cm, 2020.
This painting is an homage to Grace Slick and her emblematic song "White Rabbit" (written in 1965-66). Through vivid colours and repeated curving forms, combined with intriguing psychedelic – surrealistic imagery, found in the fantasy works of Lewis Carroll "Alice's Adventures in Wonderland" and its sequel "Through the Looking-Glass", I sought for primitive beauty, in a paradox Gauguinian way.
For Slick, "White Rabbit" "is about expanding our mind, a proposal which inspired this painting as a sensitive reaction – statement towards the importance of Nature and its protection.
Keywords: oilpainting, flower power, portrait, psychedelic, smyrnios, surrealism, dahlia, white rabbit, animal care, hedgehog, nature